About
Overview
Fiji is a beautiful island in the south Pacific Ocean. It is near Australia and NewZealand. Fiji is known for its amazing food that is influenced by Indian and Asian cuisine. It consists of 333 islands, but the 2 main islands, Viti Levu and Vanua Levu, make up 87% of the total population. The enitre land mass of Fiji is slightly smaller the New Jersey. English is the official language, but some speak Fijian.
Transportation
In order to get to Fiji, most people travel by plane. Some airlines offer direct flights to Fiji, but depending on the location, others offer connecting flights. Some people chose to take a cruise, since Fiji is an island in the South Pacific. You can travel around the islands by boat, but there are a number of bus and taxi services to drive you on land.
Climate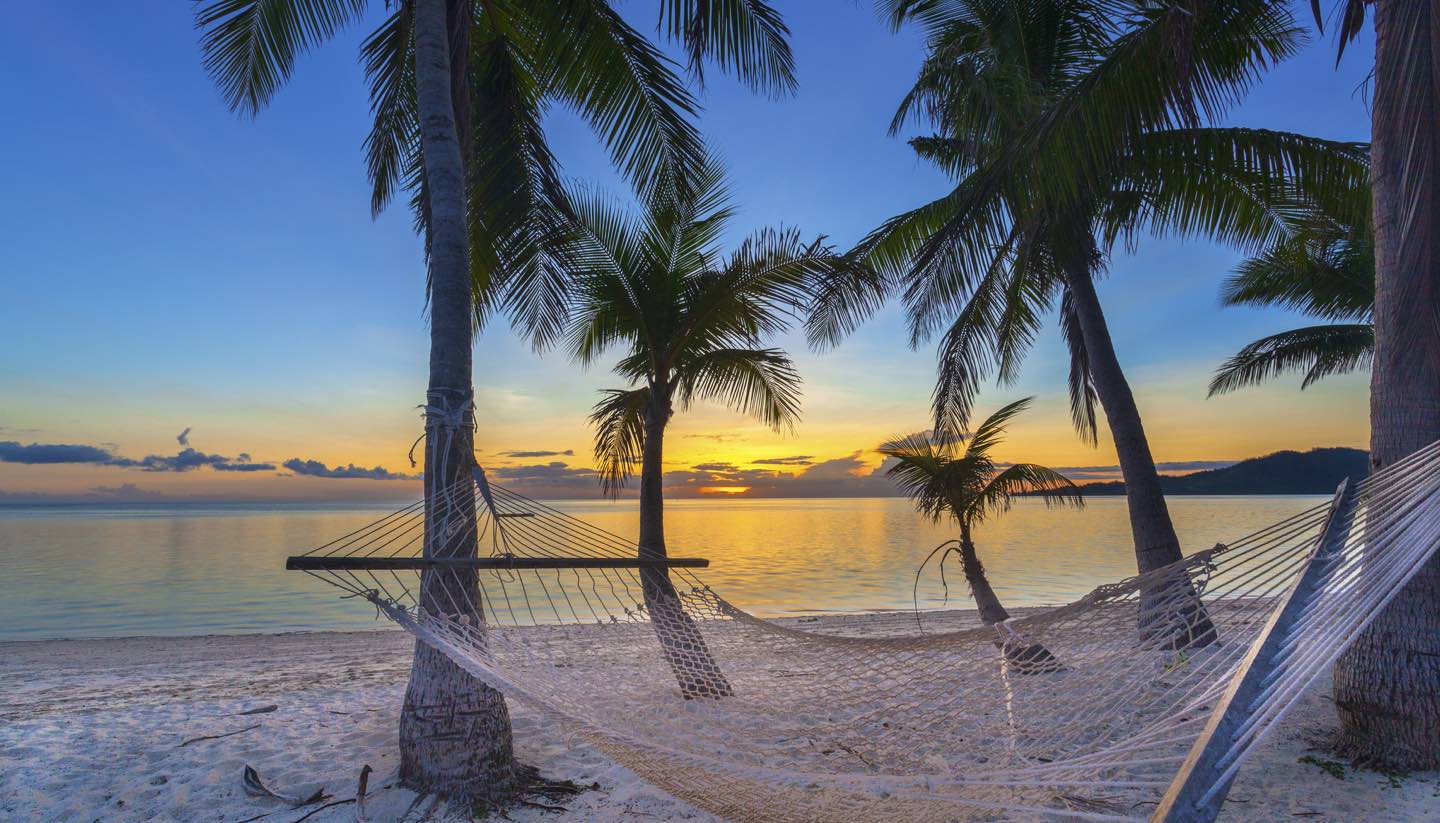 Fiji's climate is relatively warm and tropical year-round. The maximum temperature ranges from 79F-88F. The rainy season is usually November-April, and it consists of brief showers. Fiji's smaller islands receive less rain than the larger ones. The dry season is usually Decmber-March. It is recommended that you visit Fiji between late March and early December. There are about 15 cyclones per decade, but only a few cause damage to the islands.
Activities
Snorkeling at Rainbow Reef
Rainbow reef is known as the "Soft Coral Capital of The World". It is one of the most beautiful and pristine reefs. The colorful coral and marine life is a must see when you travel to fiji.
Learn More Here
Jewel of Fiji Tour
This tour is full of Fijian culture and stunning nature. First, you will cruise down the Navua River past gorgeous scenery. Then, a Fijian escort guides you to the main villiage where you can experience Fijian customs and traditions. You can then ride on the unsinkable bamboo raft similar to ones that Fijian ancestors used. The ride last for 30 minutes minimum. You can see the Magic Waterfall, and guides are there to help you get to different pools to explore.
Learn More Here
Garden of the Sleeping Giant
This public garden is very lush and gorgeous. It used to be a well kept secret of late actor Raymond Burr, but now it is open for all to explore. The hightlight of the garden is the beautiful orchards with delicate flowers. The walking path goes through the tropical rainforest at the bottom of Sleeping Giant Mountain. After wandering through this gorgeous garden, you can enjoy a complimentary fruit drink.
Learn More Here
Lodging
Likuliku Lagoon Resort
This adult-only, traditional styled resort is the only resort in Fiji with authentic over water-bures, in a natural ocean lagoon, surrounded by a protected marine sanctuary. The 35 rooms or "bures" have a daybed retreat and private courtyard with secluded outdoor shower. This calming resort is perfect for couples wanting to enjoy Fijian paradise. There is an endless selection of land and water activites, and there is also fine, local dining to enjoy.
Learn More Here
Shangri-La's Fijian Resort and Spa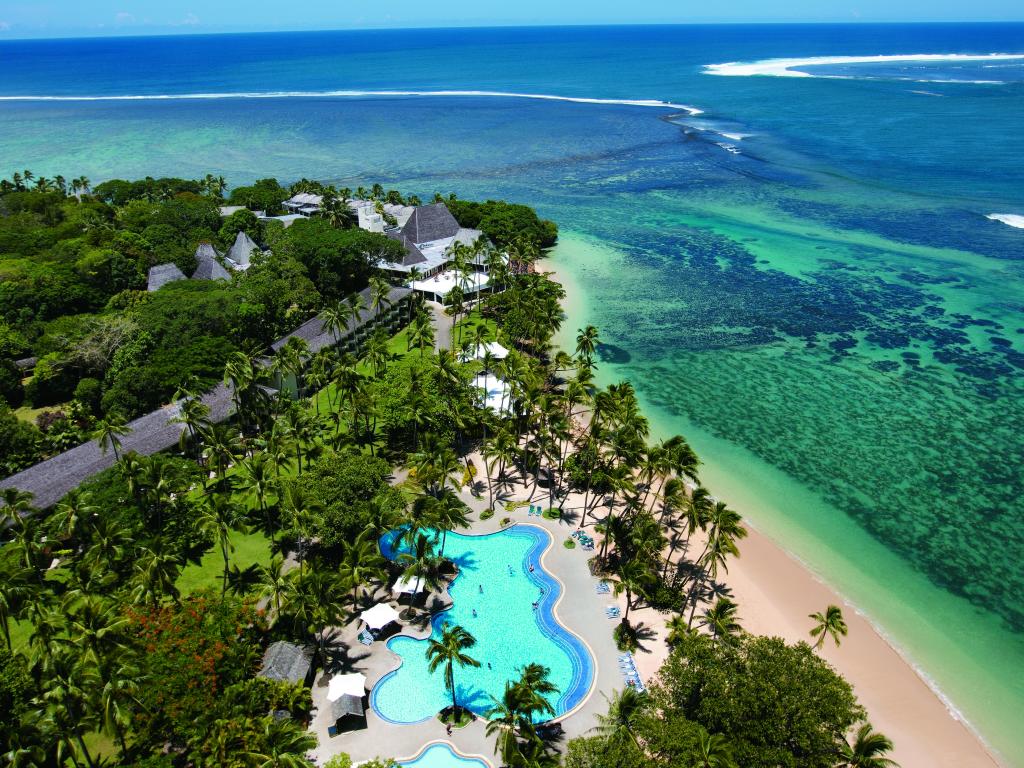 This luxurious resort on Yanuca island also includes a relaxing spa that offers massages, facials, body scrubs, and more. This resort accomodates families by offering babysitting and kid-friendly activities. This can also be the perfect getaway for couples. The golden beaches, Fijian entertainment, and delicious cuisine is all you need to enjoy your experience.
Learn More Here
Radisson Blu Resort Fiji Denarau Island
This resort has a gorgeous private beach, 10 acres of luch gardens, and pristine waterfalls. You can relax at the luxorious spa, or you can also dine at one of their 6 restaurants. They offer daycare if you want ot slip away from the kids as well as numerous outdoor and indoor activities for people of all ages. This resort received Tripadvisor's 2018 Certificate of Excellence.
Learn More Here
Restaurants
Wicked Walu Seafood
This restaurant was voted Fiji's best restaurant, and it is located on its own private island. It is an adult only restaurant that is open every night from 6pm-10pm. Wicked Walu is famous for its delicious seafood grills, savory steak, and mouth-watering desserts.
Learn More Here
Tokoriki Oishii Teppanyaki
This Teppanyaki dining experience starts with a wak through lush gardens and ponds before your meal. Then you sit in front of your chef and watch as your food is prepared before you. They offer a variety of seafood, produce and vegitarian options to please all guests.
Learn More Here
Lomani Wai
Lomani Wai, Fijian for water, is one of the on-site restaurants at the Radisson Blu Resort. It is called this because you dine in their Lagoon Pool. The table and chairs rest in the water so you can dip your feet in while you enjoy a nice three course meal. This is a great restaurant for families, friends, or a couple's getaway.
Learn More Here